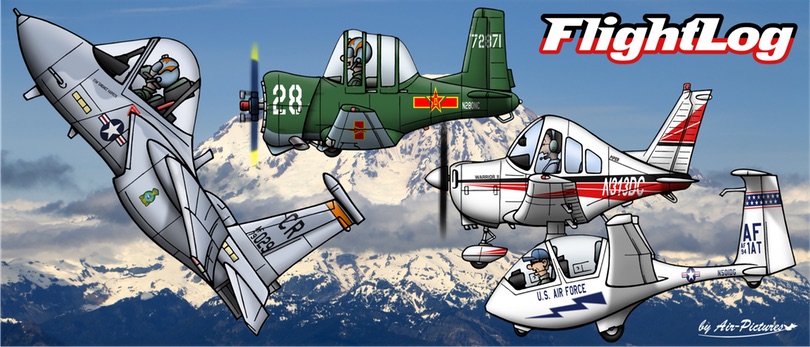 RV-7 Formation Flying - Aug 2017
After a relatively short two-year build time, my friend Doug had recently finished construction of his Van's RV-7. After getting a beautiful paint job to match his yellow Corvette, Doug flew his RV-7 to Oshkosh 2017. Upon returning, I was able to fly in his beautiful RV-7 to provide Doug some initial G-awareness and aerobatic training. After our first flight, Doug mentioned that he only had ground photos, and was hoping to get some good air-to-air photos whenever we could arrange it.
The following week, my friend Justin was planning to be in town to exercise his Nanchang CJ-6, which I had been flying to 'keep her warm' whenever I could. Although the Nanchang had appeared in a number of recent formation photo shoots, I had always been the one flying, and Justin needed some owner recognition in his own warbird! The timing looked good for a formation photo shoot, if I could find an available photographer. Luckily, John Clark, who has been a prominent photographer in our Cascade Warbirds group, was available on Friday afternoon, so all parties were available to try for some great air-to-air shots.
IN WORK