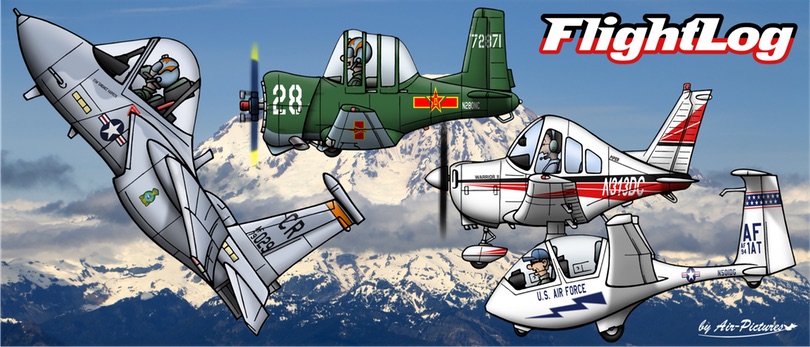 Flying the Vashon Ranger - May 2019
The Vashon Ranger is a rarity in the aviation world - developed, flown and tested all before the official announcement was made of the plane's existence. John Torode, the head of Dynon, financed the design, development and flight-testing of the Ranger, with design and construction in Woodinville, WA and flight testing at Paine Field in Everett, WA.
As news of the Ranger debuted in all the major aviation magazines, I had the chance to attend one of the first public debuts at Harvey Field in Snohomish, WA, just east of Paine Field in March 2018. The Vashon team flew in two Ranger aircraft on a very rainy afternoon, and presented a detailed summary of the Vashon design, with an excellent design and engineering presentation by the Vashon Chief Designer, Ken Krueger. Ken had design experience both at Boeing and Van's aircraft, and he described the requirements used to design a light sport "utilitarian flying Jeep" and kept the cost down to around $100K, culminating with a great flying aircraft that included fully capable Dynon displays and even an autopilot in the base model.
When I met Ken again at the 2019 NW Aviation and Trade Show, we discussed the Ranger design, plus my recent cockpit design work on the Boeing T-X. Ken offered a Ranger flight opportunity if we could coordinate an open window in May. I was flying to Paine to help with Nanchang upkeep, so the timing worked well on a beautiful Spring afternoon. I met Ken at the Vashon Aircraft hangar, located in the North Corporate Hangar section, just south of the Boeing 777/787 delivery ramp. Ranger N131VR was available for a demo flight, and we conducted a walk-around and discussed the Pilot Operating Handbook details that Ken had sent me.
IN WORK
Adding June review of first flight on floats.
IN WORK
Here's a good summary of the Vashon Ranger from AOPA, although they spelled Ken Krueger's last name incorrectly in the article.